Louver Wall
Introduction
Louvre walls and louver screens are two applications of the same solution. More privacy? A windshield? Hide functional, but less beautiful devices? It is possible with slat separations.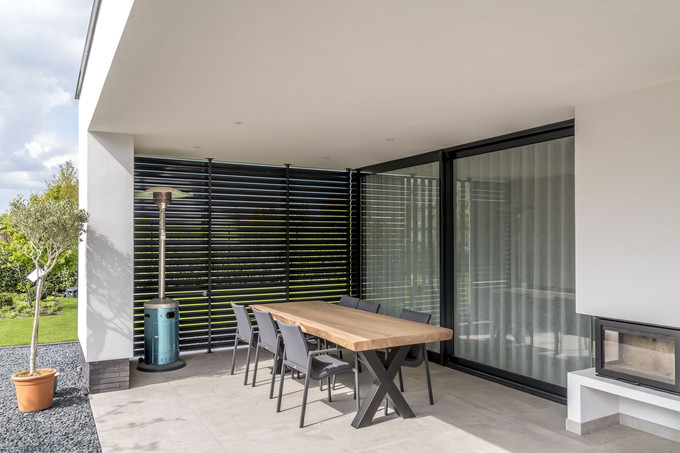 Versatile solution
Louver walls and louver screens are two sides of the same coin. Whether you want to increase privacy or protect less attractive equipment. You achieve this goal with partitions from slats. Blades offer great flexibility. Certainly in relation to other secretions. You can easily set the louvers in the desired position. This can be practically infinitely variable from 0 ° (completely closed) to 90 ° (completely open).
Air conditioning is a fantastic invention. But these are not the most beautiful installations. The solution? Camouflage them with a louver screen. If the air conditioning is running full on hot days, open the blades for extra air circulation. The slat wall is also a solution for terraces. Do you want a view or some ventilation? Open the louvers. Prefer some privacy or protection against dusty wind? Close the louver wall, partly or completely.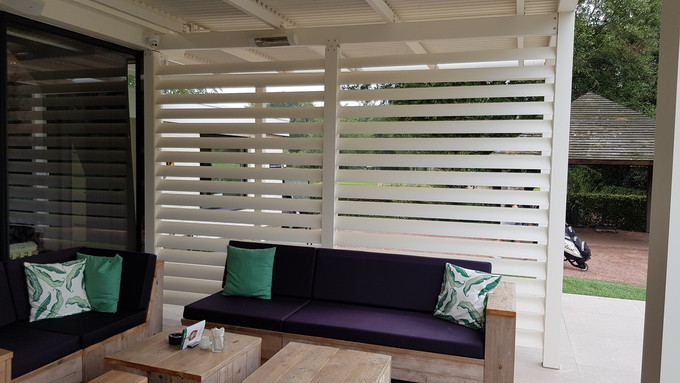 Plenty of choice
Sunshield offers an extensive range of louvers. Including a large variation in aluminum and wood. Louvers made from aluminum are available in a large number of colors. The most common colors are available from stock. Other colors and treatments - such as a structure - are available on request. Wooden blades are mainly made from Western Red Cedar, but other types of wood are also possible. Just like the aluminum slats, wooden louvers are available in many different colours.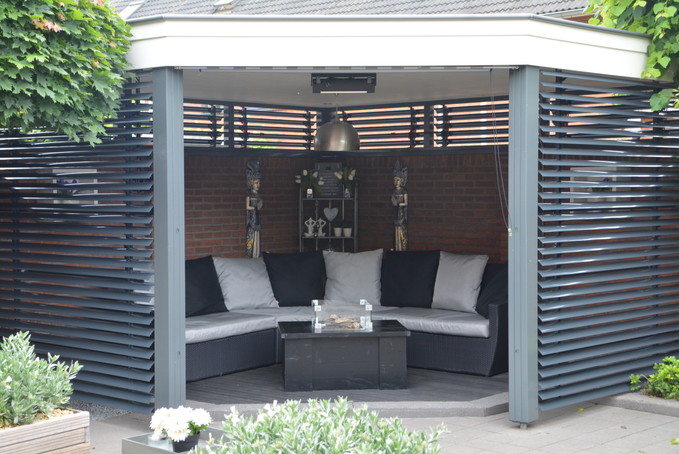 Project Garden House
For a private home in Tilburg (Netherlands), a corner in the garden is transformed into a garden house. With just two slat walls. The existing brick fence was used for the other walls. The resident wanted a roof, slightly higher than the brick wall. That is why six "windows" of blinds were added as "fillers". For this project, the 75E louver was selected. The blades and mounting materials are durably coated in anthracite gray (RAL 7016).