Rooflight Exterior
Exterior louvers for rooflights are the best way to control light and heating. Due to its benefits Sunshield is used by many roof and glass builders in their integrated solutions.
DIFFERENT SHAPES IN ALL SIZES
There is a wide variety of rooflights. From the a small square rooflight and traditional saddle roofs, to large fully glass atriums and louver roofs integrated in the roof. For every type of rooflight and shape Sunshield has the right solution, even for trapezoids, circles and pyramids.
ANY BUILDING CONTROL SYSTEM
Sunshield has been chosen by many famous museums all over the world, such as National Gallery and the Louvre, due to the high quality, the broad choice of motor possibilities, and the flexibility with integration in different types of building control systems. In the DePont Museum, located in a renovated wool spinnery from the 19th century, 3.000 m2 of blinds be steered individually from 1 iPAD.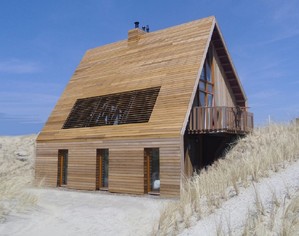 DESIGN BY INTEGRATION
Besides functionality, the architectural appearance can also be relevant for rooflight louver systems. Due to variety and flexibility of the rack arm system, the louvers can be even fully integrated with the roof. This is even possible with wooden louvers, as shown in the picture besides.
HIGHEST WIND RESISTANCE
Roof tops get normally more exposed to heavy winds. The Sunshield systems have the highest resistance to wind loads, due to the use of stronger and high quality extruded aluminium profiles. And our specialists consider your specific situation also in the recommend solutions and custom made installation design.