Sliding Louvers
Introduction
Sliding louvers for doors and windows offer the best of both worlds. Close the screen and block the sun. Slide them open and enjoy free access and an unobstructed view.

Running louvers
Movable louver panels are a special application of façade exterior louvers. The blades are mounted in panels. These panels are placed in a guiding profile. You slide such a panel in front of a door or a window. The louvers are placed in a fixed position. Often at an angle of 45°. In the summer, when the sun is high, direct sunlight is usually sufficiently blocked. And you retain the benefit of daylight. On a (partly) cloudy day you slide the panels aside and you enjoy a full, unblocked view. And plenty of daylight.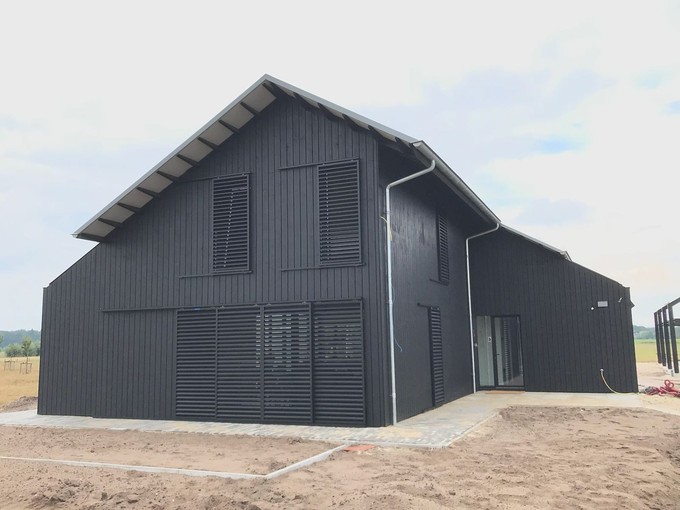 Plenty of choice
Sunshield offers an extensive range of louvers. Including a large variation in aluminum and wood. Louvers made from aluminum are available in a large number of colors. The most common colors are available from stock. Other colors and treatments - such as a structure - are available on request. Wooden blades are mainly made from Western Red Cedar, but other types of wood are also possible. Just like the aluminum slats, wooden louvers are available in many different colors.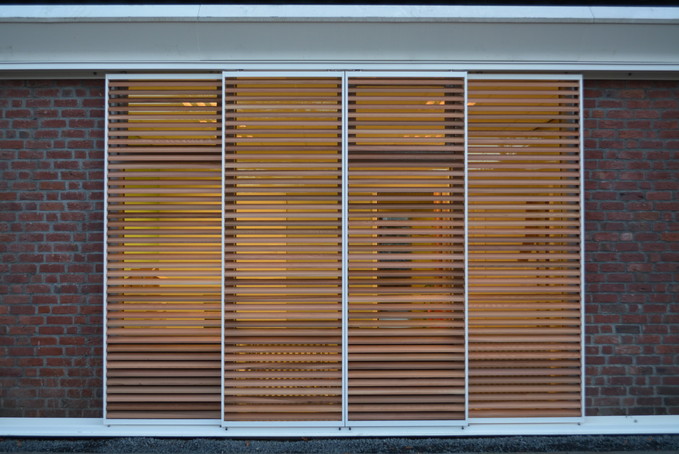 Screens running like a charm
For the Eelde-Paterswolde Health Center, sliding awnings have been created with the wooden 68W louver. A sliding screen is in front of a door (or a window) and is in a guide. Such a screen acts as a sunshade with fixed louvers. The advantage is that the screen can slide sideways. The doors are then freely accessible.