S System Clips
It all starts with the desired louver type. The louver type defines the clip. The clip connects a louver to the rack arm. The standard S System clip is used with most louver types. Some types however require a custom slat clip, because of the size (height) or shape of the louver.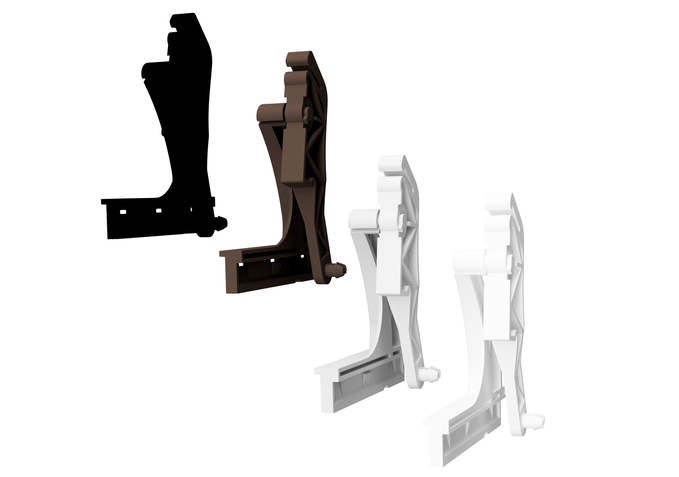 The clip is a two part mechanism. The pivot arm is connected to the rack arm, while the slat clip holds the louver. Jointly, the pivot arm and slat clip determine the position of the louver; from open to close, and any position in between. Ingenious in simplicity.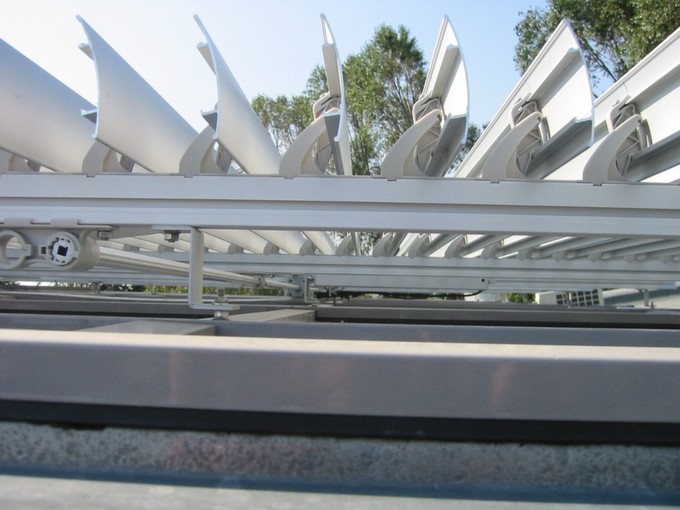 The aluminium louvers up to and including the 117E, and the wooden louvers up to and including the 94W make use of the S System and the standard S System clip.
The exceptions are the aluminium 48E, 50A, and the 80R. As well as the wooden 50W. The clips for these louver types are included on the webpage of the louver regarding.