Parts shop
The Sunshield shop offers a catalogue of all available parts. The goal is to extend this product catalogue to a full fledged web shop where you can order your parts - quick and easy. For example for repair and maintenance.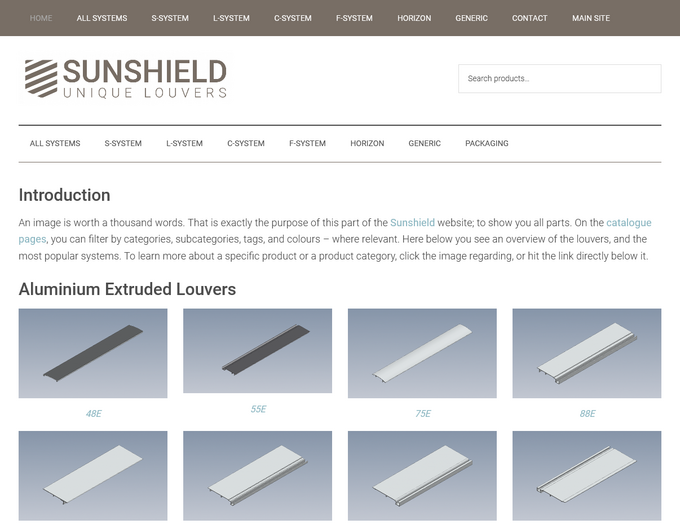 The home page of the shop (shown above) gives a brief overview of the most popular products, and systems.
Or just start exploring the catalogue. There are more than 1.000 products there, so it's easy to get overwhelmed. You can refine your search by selecting a system, (sub)categories, tags, and even colours.
As a Sunshield business partner, you can register for an account. As a subscriber to the business partner newsletter you will also get regular updates regarding the shop.