Phenomenal villa in the Dutch Polder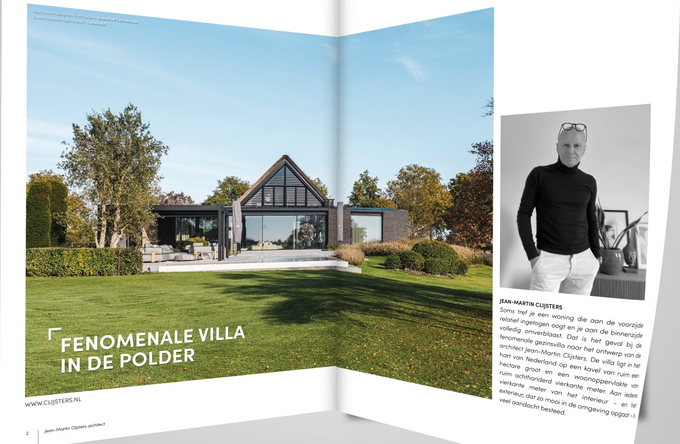 The latest issue of The Art of Living Magazine highlights a breathtaking villa, located in the heart of the Netherlands. The exterior and interior of this beautiful family villa was designed by architect Jean-Martin Clijsters in Amsterdam.
The spacious house is equipped with two Sunshield slat systems. The report, made available by The Art of Living, gives a good insight into the attractive interior. All in all, more than enough reason to share the report (in Dutch) as a downloadable PDF file. (in Dutch).

Article from The Art of Living magazine, Issue 2, 2023
Copyright: The Art of Living Magazine
« Back to overview