The Architect and Sunshield
Success is teamwork. Many projects are realized in collaboration with architects. Does the client want an office, or a house with a lot of glass? The architect thinks ahead and looks for a solution in order to prevent heating from the sun.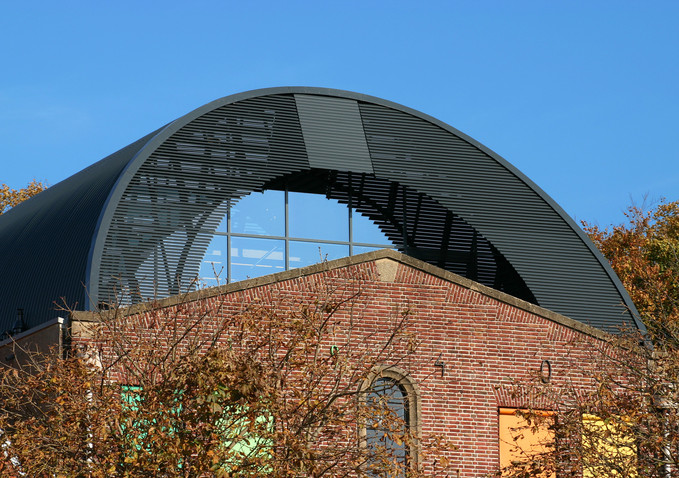 Preferably a solution with the right mix of aesthetics and functionality. Form follows function is a well-known design principle. The flexibility of Sunshield's technology offers the architect an enormous freedom. The brainchild of the architect, with all its forms, is the foundation for Sunshield's functional design with fixed or movable louvers. Function follows form. Which completes the circle.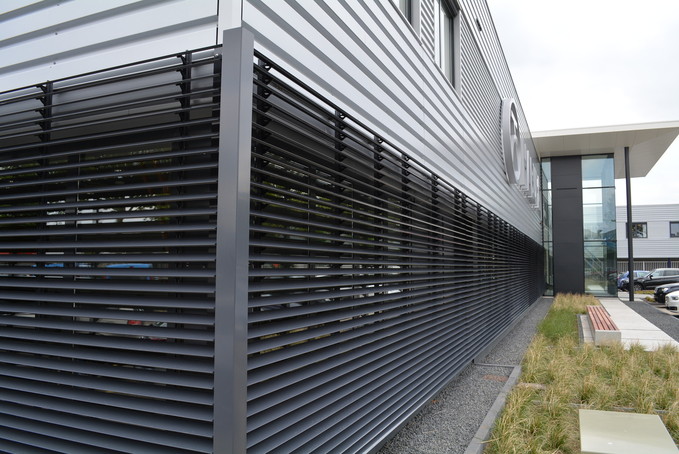 Glass is commonly applied with facades. Often in the shape of triangles or trapezoids. When it comes to shape, Sunshield knows no limitations. The architect can therefore give free rein to his or her creativity. Arcs and circles are also no problem at all. But rectangles are welcome as well, of course.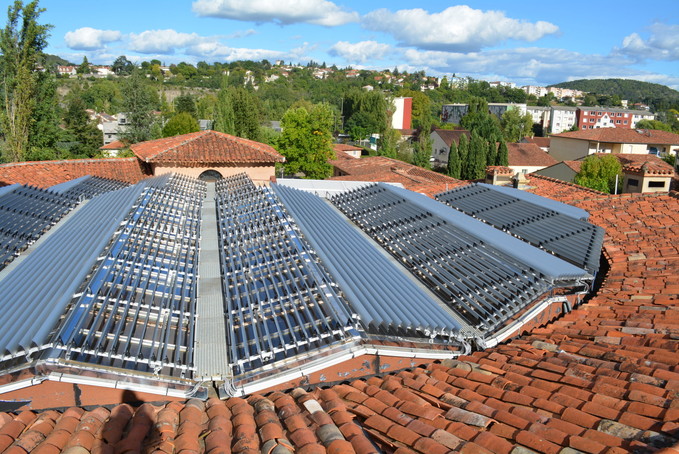 Glass is also used a lot on roofs. A well-lit room has a positive effect on our well-being. The Romans, inventors of the atrium, already knew this. Skylights are a specialty of Sunshield. Just like facades, rooflights are realized in various shapes. Like a gable, and even as a pyramid, for example.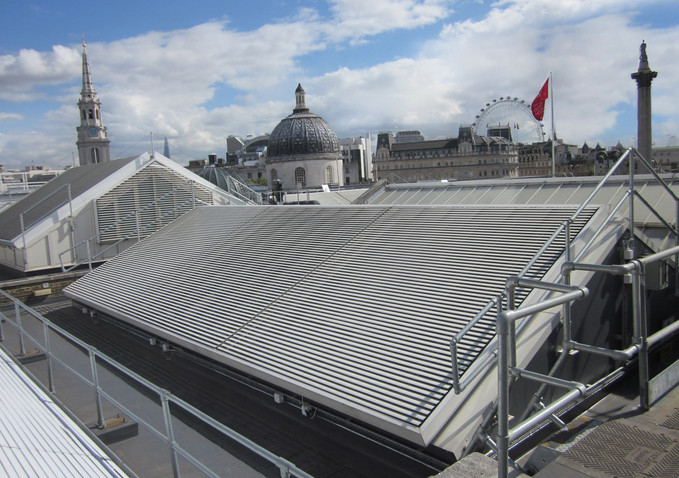 For an optimal exhibition of their artworks, world-famous museums like The Met in New York, and The National Gallery in London, choose Sunshield's movable louvers. Of course also ideal for smaller glass roofs. After all, everyone strives for optimal light management.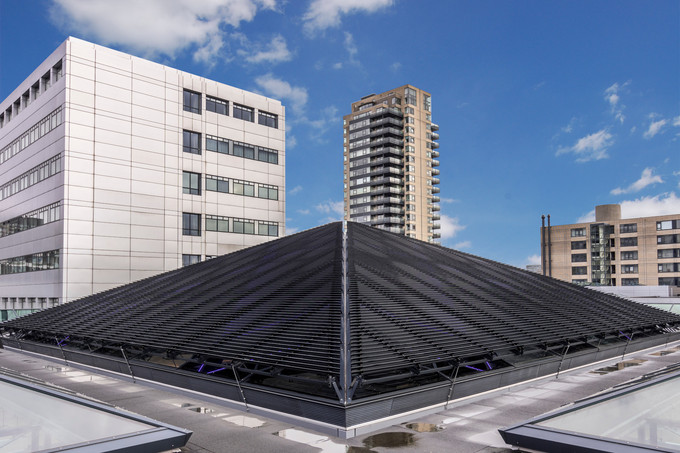 Sunshield's solutions are always tailor-made and available in various shapes and even more colours. Sunshield unique louvers types harmoniously follow your architectural shapes. The architect therefore has enormous freedom in shaping his or her ideas. And the owner of the property has plenty of opportunities for distinction.
Do you want to know more? Please feel free to contact an advisor. Call +31 162 - 571 493 or send an email to info@sunshield.nl. You can also register for the special architect's newsletter.