Rooflights, 80R, De Pont Museum, Tilburg, NL
Sunshield systems has been chosen by the "De Pont Museum" and Benthem Crouwel Architects for its unique benefits and capabilities to control daylight precisely and to be able to create an optimal ambiance and experience for each individual piece of art.
a former woolspinning as museum for contemporay ar

T.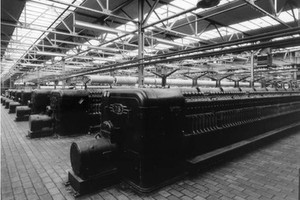 The "De Pont Museum" has been named after the attorney and businessman J.H. de Pont (1915-1987), whose estate provided for the establishment of a foundation to stimulate contemporary visual art in 1988. In the southern Dutch city of Tilburg, De Pont is housed in a former woolspinning mill that has been transformed by Benthem Crouwel Architects into a space where contemporary art can be seen at its best. The vast, light main area of the monumental old factory and the intimate 'wool-storage rooms' constitute a beautiful environment for the many works of art that De Pont has collected since its opening to the public in September 1992.

daylight as essential element in the experience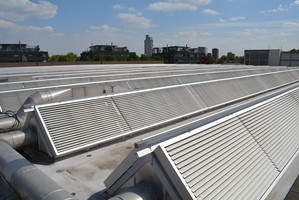 The main roof of the De Pont Museum exists of 12 double side rooflights of more than 70 meter long. Each side has more sections, and each individual section can be controlled via a wifi tablet. With that an optimal light experience can be managed for each piece of art, with the use of daylight but independent from the weather outside. This due to very flexible and precise louver systems of Sunshield.