Architecture with louvers - Sunshield in ArchiComm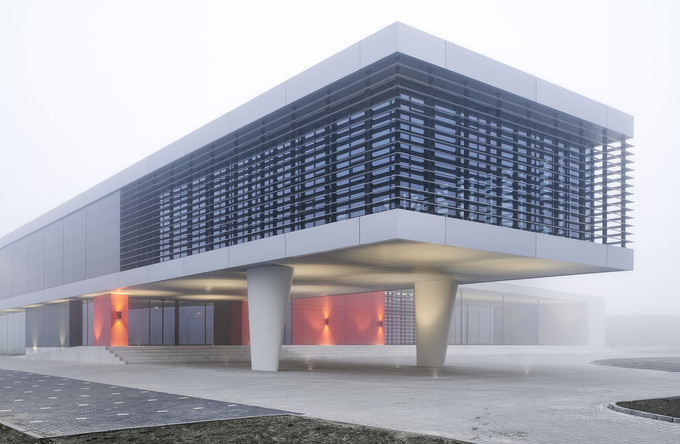 Daylight regulation is crucial for museums, offices, hospitals and many other non-residential buildings. With more than fifty years of experience in the development and production of (movable) slat systems, Sunshield offers a functional and at the same time architectural alternative to screens and external venetian blinds.

Article from ArchiComm magazine, Number 3, 2021
In many well-known museums, such as the Rijksmuseum and the Van Gogh Museum, the Sunshield systems have faithfully regulated the daylight every day for many years. "For decades we have been a supplier to many renowned brands in the sun protection industry. For about ten years we have been designing and producing total concepts for third parties," says director Joost Bogaers of Sunshield.
"In 2017 it was decided to design, deliver and install these total concepts under our own brand name. Initially on the residential market, but soon there were requests from the project market. We have now also built up a nice portfolio with many projects at home and abroad." chain management
Our louver systems are ideally suited for daylight regulation with relatively large glass areas or special shapes, continues Bogaers. "We are often involved in a project at an early stage in order to get maximum return from our solutions. We have been working exclusively in 3D for many years. Everything is drawn up to measure to achieve a functionally and aesthetically pleasing end result. Our people are driven professionals with a great passion for the profession.
We genuinely enjoy making beautiful sun protection/daylight regulation. Our designs are exchanged daily with architectural software such as Revit, Archicad and AutoCad. Thanks to the 3D visualisations, the customer actually sees what will be produced."
"The 3D drawings also form the basis for controlling the production and purchasing of parts from reputable and regular suppliers. Therein directly lies our strength; we control the entire chain. The high quality standards are further assured during assembly and final inspection in our own production hall in Raamsdonksveer, during assembly on site, and during service and maintenance. In that case, we guarantee a 10-year performance guarantee."
Sunshield's consultants have a real passion for the best results, both in functionality and design. Do not hesitate to contact us at an early stage for a non-binding advice and a reliable price indication.
Thanks to ArchiComm for publishing the interview.
« Back to overview