Modern barn house with unique louvers featured in The Art of Living Magazine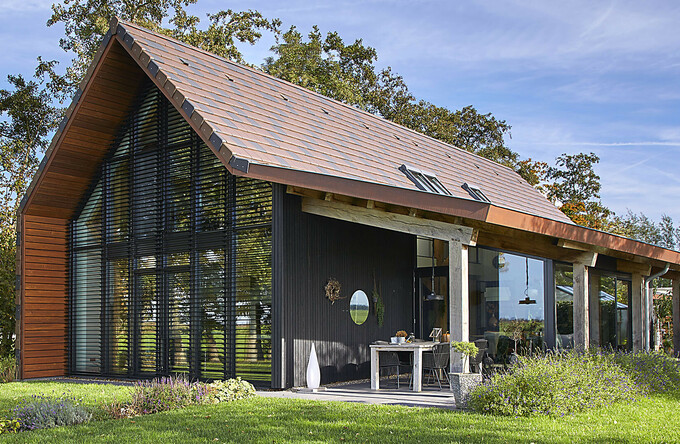 In the most recent issue of The Art of Living Magazine, a modern barn house in Papekop, Utrecht, is highlighted. The rural villa was designed by Arco Architects, located in adjacent Oudewater.
This residence, in a rustic location on the meadows, is equipped with two Sunshield louver systems. This project was previously published here. The beautiful photos are enough reason to share the report here as a downloadable PDF file (in Dutch).

Article from The Art of Living magazine, Issue 6, 2022
Copyright: The Art of Living Magazine – Photography: Dré Wouters
« Back to overview