Sunshield in The Art of Living, nummer 3 van 2020
In de media, In the media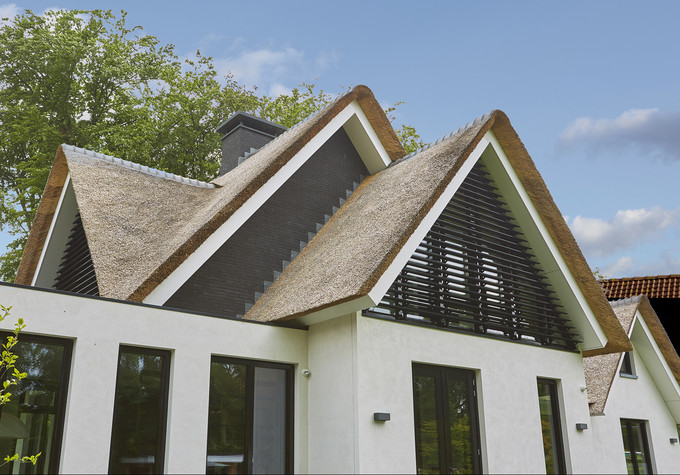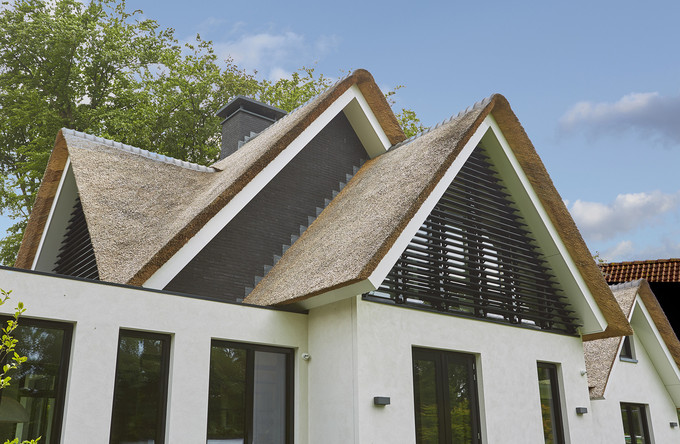 In samenwerking met Buro Go en Ter Braak Architecten heeft Sunshield een luxe landhuis in de omgeving van Bilthoven voorzien van unieke louvers. Door bij het bestek al rekening te houden met het gebruik van de lamellen van Sunshield tonen de gevels een mooi geïntegreerd en harmonieus geheel.
Ter Braak Architecten was verantwoordelijk voor de buitenkant van het landhuis en Buro Go voor het interieur. Het resultaat is een luxe woning met landelijke uitstraling, voorzien van alle moderne gemakken.
Twee ramen, elk ruim 12 m2 groot, zijn voorzien een uniek louver systeem van Sunshield. Beide zonneschermen worden onafhankelijk van elkaar bestuurd met een afstandsbediening.
Voor dit landhuis is de 155-E louver geslecteerd. Een lamel van 155 mm hoog. Staan de louvers helemaal open, in een hoek van 90, dan laten deze veel licht binnen en bieden daarbij een uitstekend uitzicht.
De lamellen en dragers zijn gepoedercoat in grafietzwart (RAL 9011).

Copyright: Fotografie Dré Wouters, The Art of Living magazine
Dit nieuwbouwproject staat uitgebreid beschreven in het meest recente nummer van The Art of Living magazine. Het artikel, met meer details en bijzonder fraaie foto's, is beschikbaar als PDF.
« Back to overview