Atlantis
The SUNSHIELD Atlantis Louvered Roof is absolutely unique. The system can be built into a structure of original wooden beams. Nowhere else would traditional and modern go together beautifully.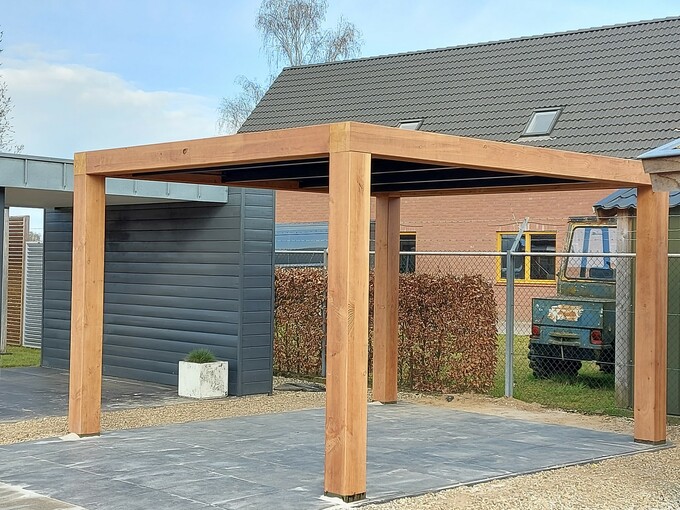 No problem if you take care of the wooden construction yourself or have it made by a 3rd party. If you still need to realize the wooden construction, please let us know the desired size and we will return the ideal size to you. If your wooden construction is already in place, it is always possible to make it neat and watertight with a 'closing profile'. Of course, having the entire roof taken care of by Sunshield is also possible.
In order for the slats to sink nicely into the wooden construction, it must have a minimum height of 200 mm. More is of course possible. A height of less than 200 mm is also possible, but then the slats 'float' just slightly above the wooden construction.