Horizon
With the Sunshield Horizon you push the boundaries of your home, and extend the time that you can sit outside. Enjoy the sun on your own terrace, or find shelter against sun and rain.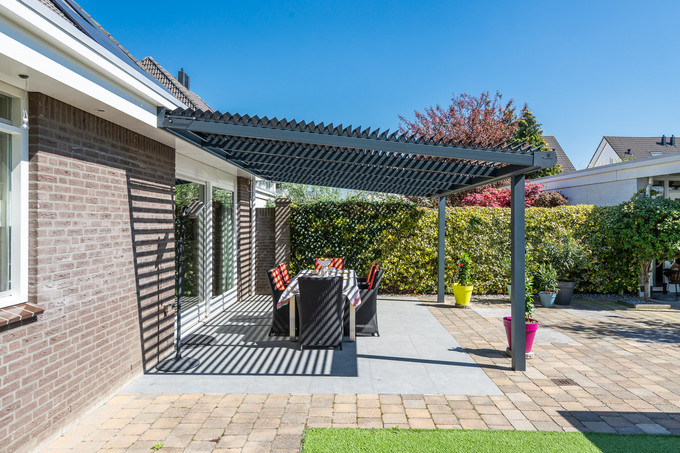 The high side of the Horizon louvered roof is attached to the house. The low side of the slatted roof stands on two legs. The rain gutter is located between these legs.
Rainproof
When the Horizon slopes down at an angle of 8 degrees, the roof is rainproof when closed. The rainwater is collected in the gutter between the legs. And from there carried off through the legs, into the ground.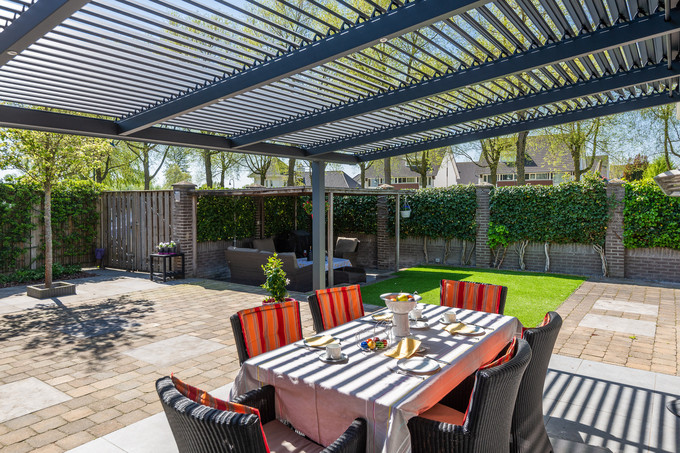 The louvers can be moved in any desired position between 0° and 90°. At 0° they are closed, at 90° they are fully open. You control how much sunlight you allow in with the position of the blades.
Do you want to enjoy the sun? Open the louvers. Is the sun too bright? Or is it raining? Close the slats. So you can enjoy the Horizon all year round.
Dimensions of the Horizon
The Horizon louver roof is 5.5 meters wide and 3.6 meters deep. These are the standard dimensions. If you have other dimensions in mind, please contact a Sunshield advisor.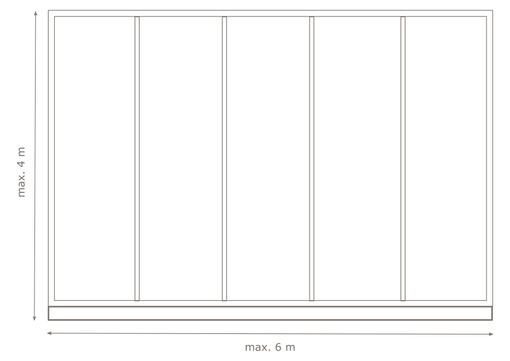 In the diagram above you can see the proportions of the pergola. The rain gutter is drawn at the bottom.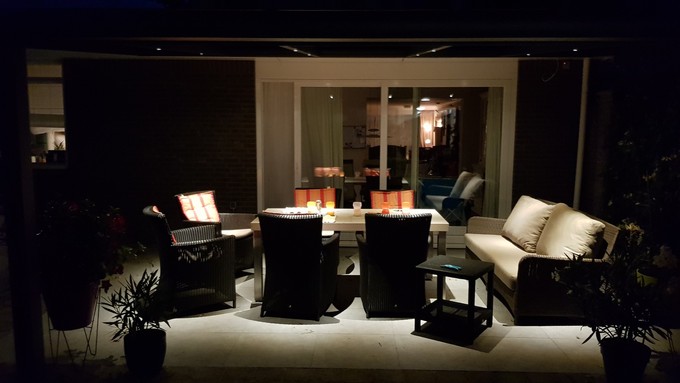 Did you know that the Horizon beams can be fitted with energy-efficient LED spots? The integrated lighting is equipped with a dimmer and comes with remote control. Atmospheric lighting until the small hours.