Infinity
The Sunshield Infinity louver roof can be infinitely expanded and offers protection against the sun and rain. In the Plus version, rainwater is even collected and discharged.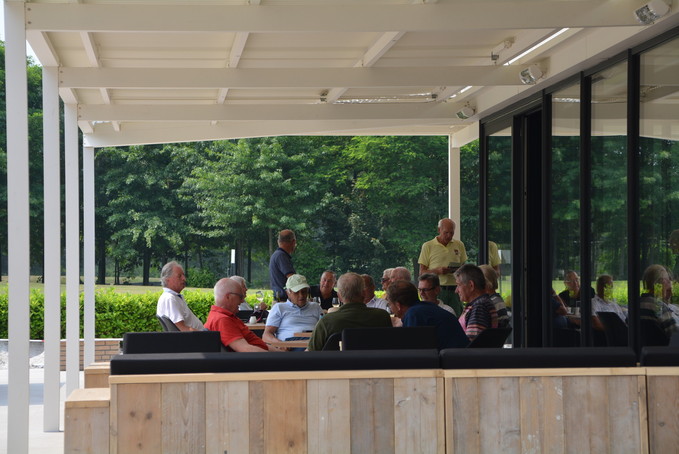 The Infinity louvered roof is placed against the building on one side. On the other sidea, the roof is on legs. With the Infinty, the louvers are placed perpendicular to the building.
Rainproof
An Infinity louvered roof with a fall of 1 centimeter per running meter is rainproof when closed. Due to this low fall, the Infinity is ideally suited for larger surfaces.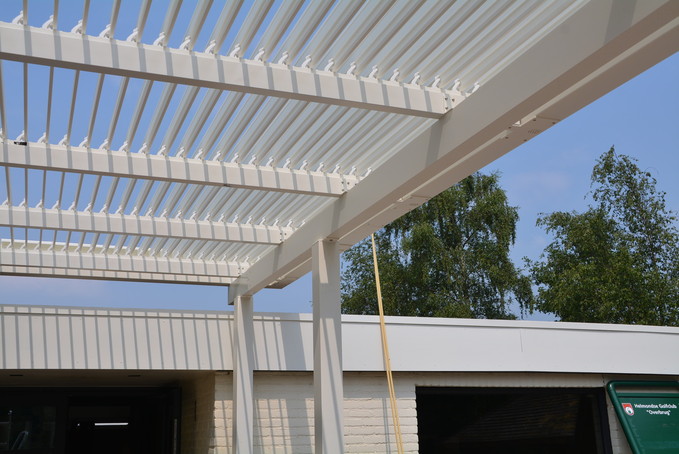 Do you want to enjoy the sun? Open the louvers. Is it too hot in full sun? Close the blades. So you can enjoy the Infinity louvered roof all year round. And when it rains, the Inifnity protects you from the heavenly wet.
The slats can be moved in any desired position between 0° (closed) and 90° (vertical). With the position of the louvers, you control how much sunlight you allow.
Dimensions of the Infinity
The Sunshield Infinity louver roof is constructed from modules of 6 meters wide and 4 meters deep. The Infinity is developed for larger terraces. That is a matter of combining several modules into one roof.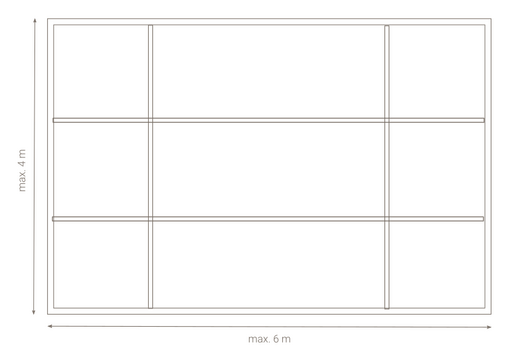 Curious about the possibilities in your situation? Please contact a Sunshield advisor.
For long nights
The Infinity louvered roof has been developed for the catering industry where they serve day and night. For that reason, the beams can be equipped with energy-efficient LED spots.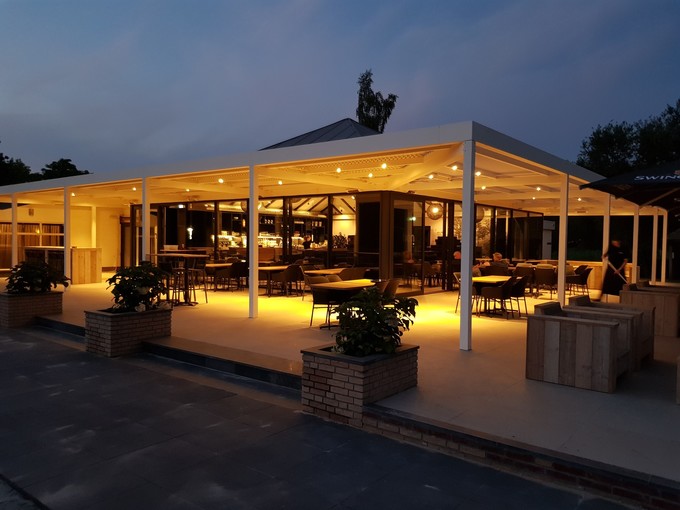 This LED-lighting is equipped with a dimmer and comes with remote control. Atmospheric lighting for the long nights. Come rain or shine.