Sunshield presents the first projects with the 107-E louver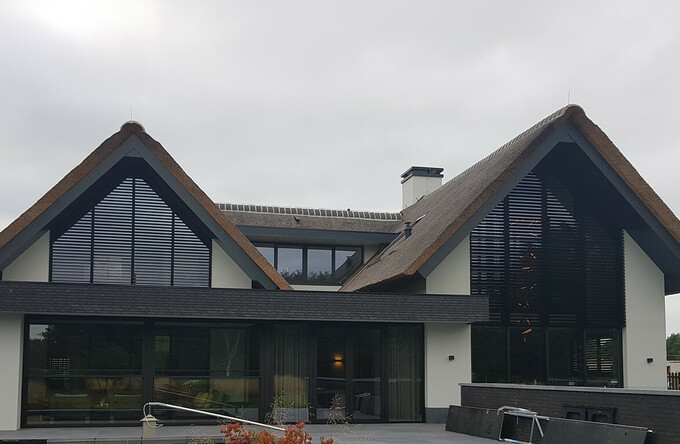 Sunshield is pleased to present the first projects with the new 107-E slat. The 107-E is the latest offshoot on the louver trunk.
The photos of the first project were taken immediately after the installation was completed by Sunshield engineers. This project in Loon op Zand (Netherlands) involves two almost equal pentagons. They start at the base as rectangles and then continue as triangles.
Both louver systems have a surface area of almost 20m2. The aluminum components are coated in RAL 9005 – jet black. The plastic parts are black.
The photos of the second project, in Veghel (Netherlands), were taken by the customer himself. This slat system also has the shape of a pentagon. However, this time the shape leans a little more towards a trapezoid. So just as many angles and yet very different from the former work.
This louver system measures a good 15m2. The aluminum parts are powder coated in RAL 7021 (black-grey). Here too, the nylon parts are finished in black.
What both projects also have in common, is that the coating powder is mixed with a fine structure. This structure adds a relief to the powder coating, which further enhances the exclusive appearance.
Why was the 107-E developed?
All Sunshield flat shaped aluminium slats overlap and darken quite well. Sometimes there are increased requirements for darkening during the day. For example, museums and conference centers often need more control over incoming daylight. But people who work in shifts, and are sensitive to daylight, may also need an extra dark bedroom during the day.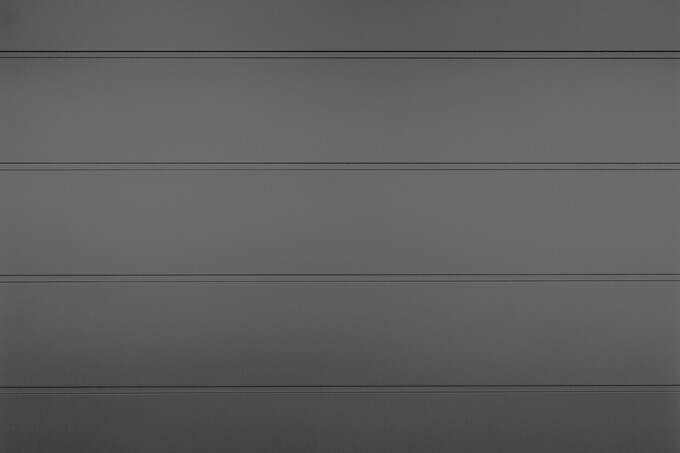 Due to their special shape, the extra blackout louvers from Sunshield do not only overlap, but also interlock. Especially in combination with brushes along the sides, almost 100% darkening can be achieved with the 88-E, 107-E and 155-E louvers.
If there were already an 88-E and a 155-E, why the 107-E louver?
Slats can be classified in different ways. One characteristic is the step size, also known as pitch. The step determines the view between the slats when they are fully open.
Sunshield's louvers distinguish three step sizes; 70, 90 and 140mm. The pitch of the 88-E blade is 70 mm and that of the 155-E slat 140 mm. There was not yet a blackout louver with a step size of 90 mm. Until now. Because now there's the 107-E louver.
« Back to overview