Brise Soleil
A brise soleil. Literally translated; a sun breeze. A protruding canopy of louvers on a facade, directly above a window. The fixed blades of the brise soleil reflect solar radiation.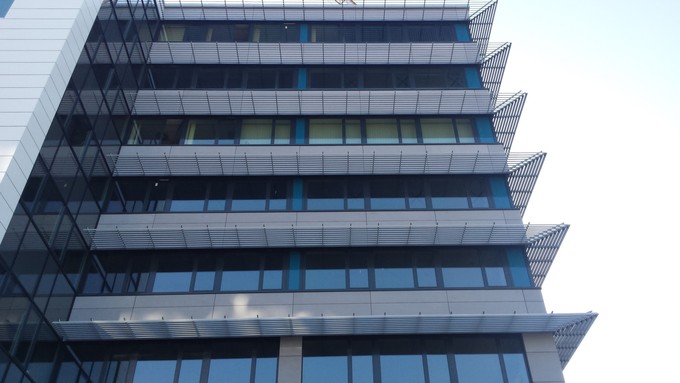 Power management
The sun is a source of light and heat. In the winter, heating by the sun contributes to a lower energy bill. That's nice. In the summer it quickly gets too hot without air conditioning or fans. That is less pleasant. With a brise soleil you get influence on this warming up. Especially in the summer when the sun is high, the brise soleil reflects direct solar radiation. A brise soleil is not placed in front of a window or a door, but hangs above the window or the door. So daylight is not blocked. Which contributes to a pleasant living and working environment.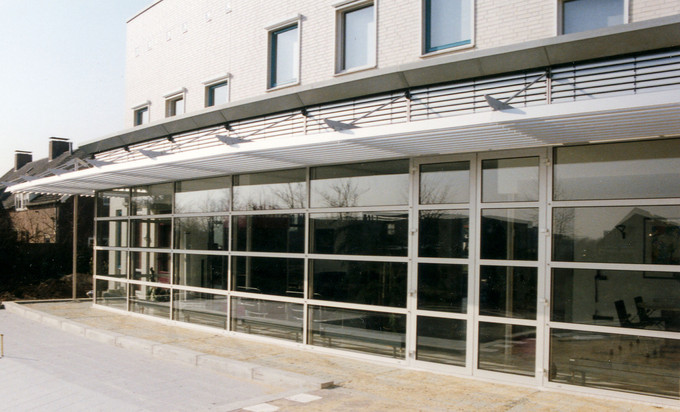 Plenty of choice
Sunshield offers an extensive range of louvers. Brise soleil applications are always provided with the aluminium C-100 louver, available in a wide range of colours. You can choose from powder coating and anodizing colours. The most common colours are available from stock. Special colours and treatments, such as textured for example, are available on request.