Fixed Louvers
Introduction
Fixed louvers are blades without operation. Neither manual nor electrical. Unlike adjustable louvers, fixed blades are always positioned at the same, fixed angle. Like 45 or 60°. As with controllable louvers, fixed blades offer plenty of options to beautify a property.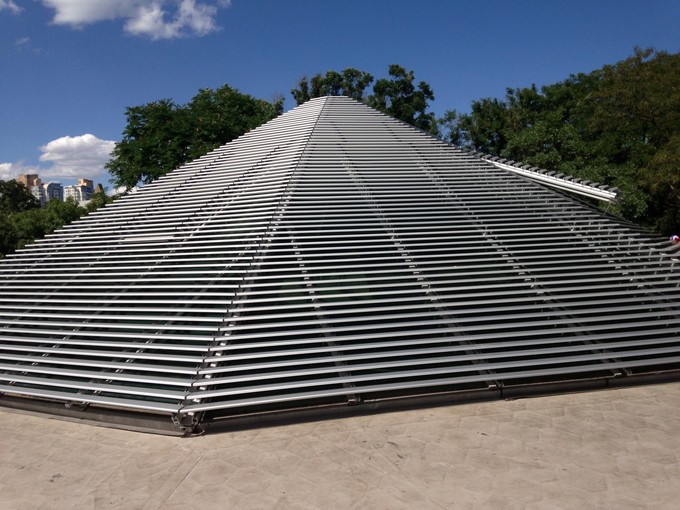 POWER MANAGEMENT
The sun is a source of light and a source of heat. In the winter, heating by the sun contributes to a lower energy bill. That's nice. In the summer it is quickly too hot without air conditioning or a fan. That is less pleasant. With fixed louvers you get influence on this warming up. In the summer the sun climbs high and the louvers block the sun sufficiently. Even though these are not completely closed. Plus, you retain plenty of daylight, and a view.
Architecture
Slats also have aesthetic properties. Louvers from Sunshield are always tailor-made and available in various shapes and many colours. This gives the architect enormous freedom in shaping his ideas. And the owner of the building has a gamut of options for distinction.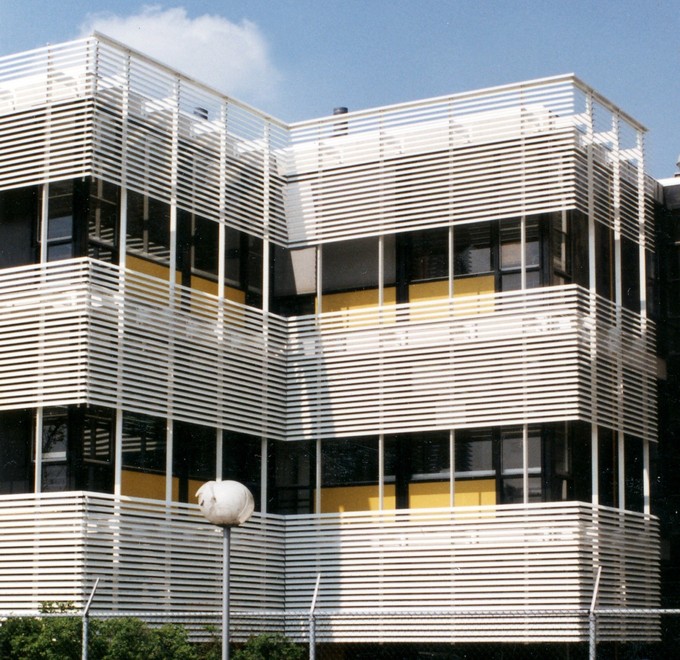 Plenty of choice
Most of the time, the C100 louver is used for fixed slats. Like the agricultural school in the image above. The louver system for the C100 blades is specifically developed for use as a permanent positioned louver. But in principle any slat can be used. The louvers are then secured at the desired angle.
Sunshield offers an extensive range of louvers. Including a large variation in aluminum and wood. Louvers made from aluminum are available in a large number of colours. The most common colours are available from stock. Other colours and treatments - such as a structure - are available on request. Wooden blades are mainly made from Western Red Cedar, but other types of wood are also possible. Just like the aluminum slats, wooden louvers are available in many different colours.