Skylight Interior
Sunshield's indoor awnings for glass roofs are used in homes, and by the most famous museums. Worldwide. Maximum incidence of light in open position on cloudy days. Greatly reduced warming by the sun when closed.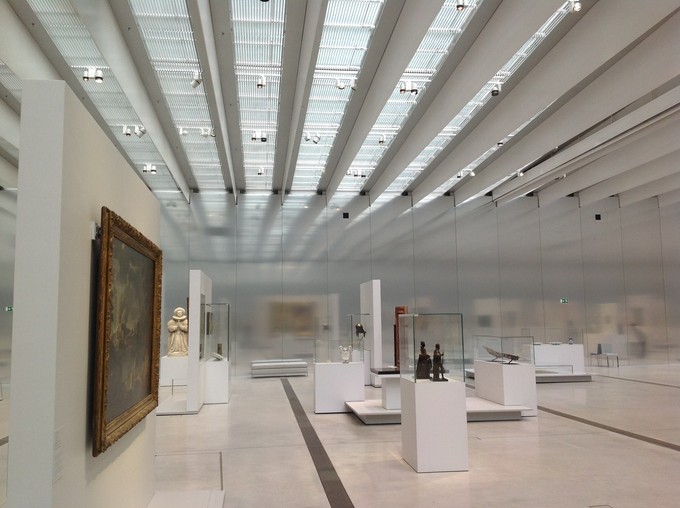 Energy from daylight
Glass roofs are popular. We humans prefer to live and work with natural light. It has a positive influence on our well-being. An excess of solar black, however, can spoil the fun. Louvers from Sunshield offer a solution. With these shutters you regulate the amount of daylight and get influence on the warming by the sun. Besides an indoor skylight, there is also an option of a rooflight exterior.
A solution for every situation
Thanks to the flexible rack arm systems and the broad range of louvers, Sunshield can realize indoor awnings for a variety of glass roofs. For homes, offices and the most famous museums in the world. A blind is often a rectangle. Other shapes are; square, circle, triangle, trapezoid, or pyramid. Sunshield has done it before.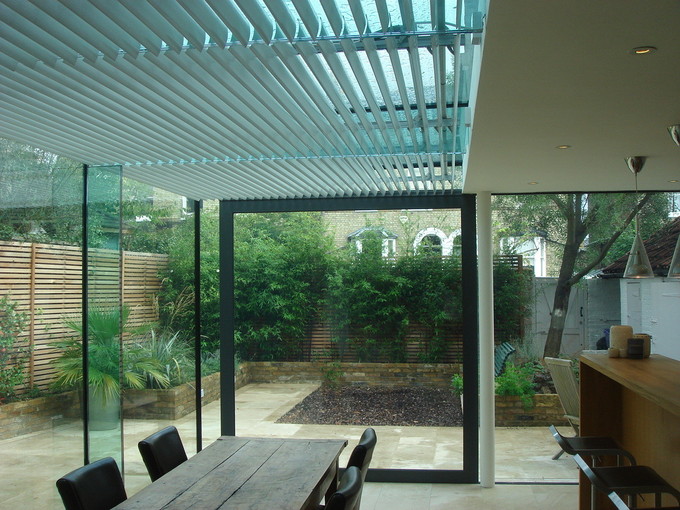 With a glass extension you can relatively easy add a couple of square meters to your home or building. In a conservatory or a porch it seems as if you are sitting outdoors. That feeling is further enhanced if the roof is also made of glass. This way you can enjoy the seasons all year round. Certainly with louvers from Sunshield.
Plenty of choice
Sunshield offers an extensive range of louvers in aluminium and wood. Louvers made of aluminium are available in a wide range of colours. You can choose from powder coat colours and anodizing colours. The most common colours are available from stock. Special colours and treatments, such as textured for example, are available on request. Wooden blades are usually made from Western Red Cedar. Wooden louvers are available with several treatments and in various colours.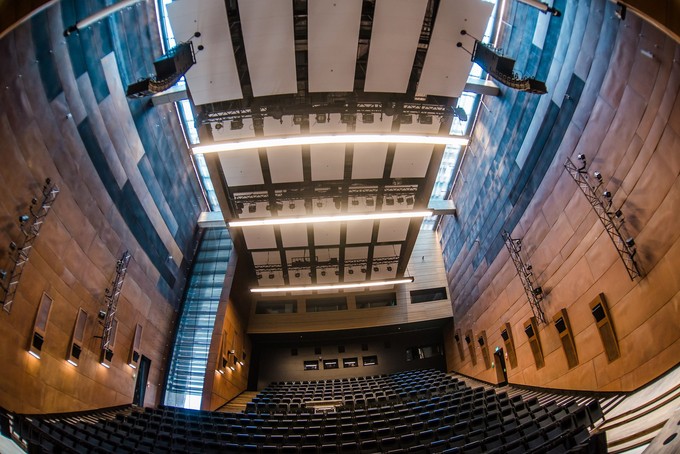 16 meters high trapezium, two skylights of over 20 meters
In collaboration with its partner Roltis, Sunshield has realized three large awnings for the European Solidarity Center in Gdansk, Poland. First, a beautiful trapezium of no less than 16 meters high and 3.6 meters wide. This trapezium got company of two roof lights. One of 21, and one of 25 meters. A locking system is realized due to the specific shape of the 88E louver. In combination with brushes, almost 100% darkening is achieved.