Public buildings
Public buildings often serve multiple functions and diverse users. In government buildings, these are, for example, administrators, officials and visitors – the public. With regard to energy consumption, they are often passive buildings.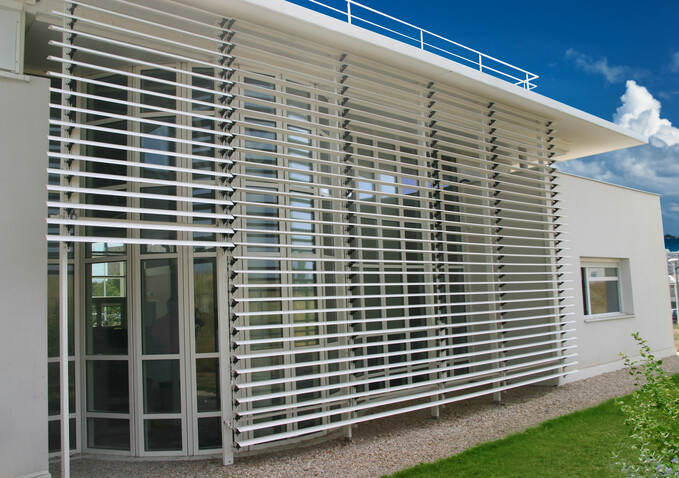 Fire Brigade Corbeil-Essonnes, Paris, France
A custom-made facade, glass roof exterior or glass roof interior from Sunshield is by definition a sustainable solution and thus enhances the green character of the public building. There are also plenty of opportunities for the architect to embellish the building – with respect for any historical heritage.
A Sunshield slat system can easily last 10 years. And with a maintenance contract, owning and operating costs can be further reduced. This means that an investment in unique Sunshield louvers is also good for the budget. And that for many years to come.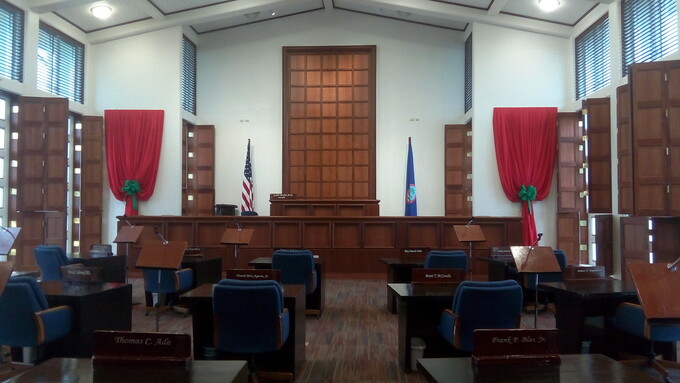 Parliament Guam, Micronesia, United States
Some references
Fire brigade Pompiers, Paris, France
County Court, Cambridge, United Kingdom
Doha Convention Center, Doha, Qatar
Town Hall, Stein, Netherlands
Public House, Kiev, Ukraine
Church of Arnemuiden, Middelburg, Netherland
Dutch Embassy, Budapest, Hungary
Post Office, Mulhouse, France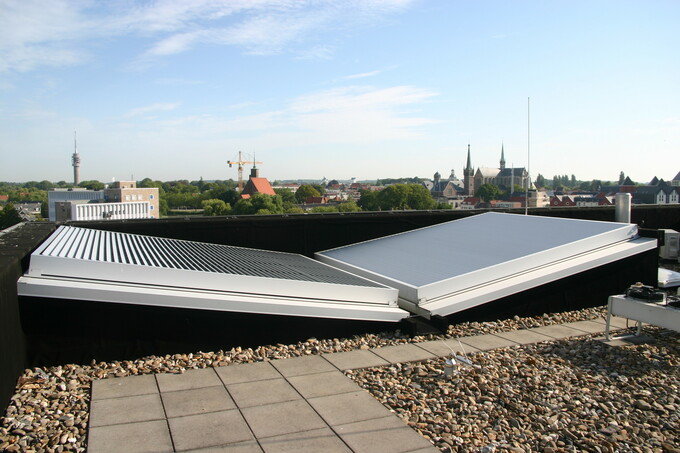 Town hall, Goes, Netherlands