Commercial / Industrial
Increase productivity and satisfaction with daylight managment. And give an extra archictectural dimension to your building externally and internally with a smart design, without extra cost.
Some of our References
Volkswagen USA (USA)
Radio Station, see photo, Moscow (Russia)
Sotheby, London (UK)
DAF / PACCAR, (NL)
Credit Agricole, Paris (France)
Lego, Zaventhem (Belgium)
ANZ Bank, Melbourne (Australia)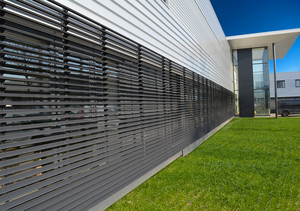 EFFECTIVE AND STYLISH
The Sunshield systems are extremly effective and internal blinds aren't needed. On top of that they can give your facade a stylish look. With the different louvers, colors and even louvers of wood, you can bring the look you desire for your building.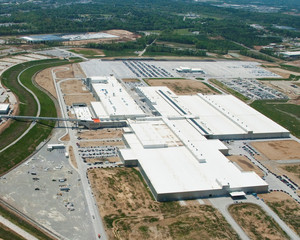 DAYLIGHT BRINGS delight
Rooflights and skylights are a strong added value in production and logistic environments. But direct sunlight can also cause dangerous situations. Sunshield systems avoid this, with keeping the daylight pleasure to a maximum. Reference: Volkswagen USA.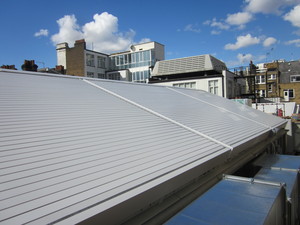 the choice of sotheby's
External blinds have a strong positive effect on energy savings. Both in winter time as in summer time. The fascias (borders around the blinds) make this effect even stronger, and can give a total black out when needed.
The unbelievable is possible Challenge us with your special request to control solar, and to manage daylight as you wish it. The pictures below show the control center of a mine.