Educational / Healthcare
From historical buildings to ultra-modern buildings, educational and healthcare institutes are located in very different situations. Sunshield has always a perfect solution to manage daylight and to control solar heating and glaring.
Some of our references
Harvard University, Boston (USA)

Elisabeth Hospital, Tilburg (Netherlands)

Budapest University (Hungaria)

MD Anderson Cancer Institute (USA)

University of Lotz (Poland)

Yale University, New Haven (USA)



connect Buildings and people
Universities and hospitals are often located in historical heritages.By building atriums between buildings, many advantages are created. Due to the full day light these places are very popular. But on sunny days these locations completly loose its functionality due to solar heating. Sunshield has the solution for that.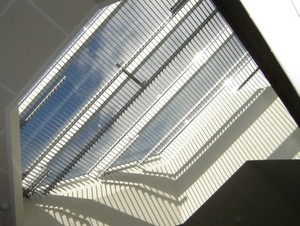 Anti burglary, low TCO
The investment for a Sunshield system is relatively low, especially if you consider that that there isn't a need for internal blinds or curtains. They are easy to install and do not require special constructions. In closed position at night it prevents burglary and vandalism and reduces energy consumption. The result is a low TCO (Total Cost of Ownership), also for smaller schools.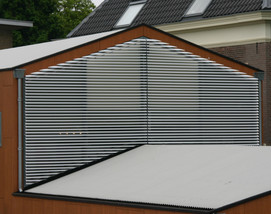 HYGIENICAL BENEFITS OF OUTDOOR
Internal solar shadings are difficult to clean and present a high risk for bacterias and infections. That's why more and more health institutes choose "only" for external solutions, without any internal solar protection. Sunshield systems are ideal for bedrooms, due to their full blackout possibillities, daylight and privacy modes without a need for slats, curtains or laces. This 3 in 1 concept also brings substantial savings in investment, cleaning and maintenance.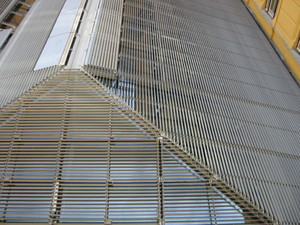 easy to clean, low maintenance
The Sunshield systems are made of very strong materials, and finished with a coating that prevents pollution. But when needed they can be cleaned with high pressure cleaning equipment in a controlled way. The motors are completely outdoor proof, and normal snowloads and icing don't give any problems.