Hospitality & Retail
For the catering industry and retail, the indoor climate is actually an important success factor. It partly determines whether customers feels comfortable during their stay, how long they stay, and whether they become a returning customer. Sunshield is here to help.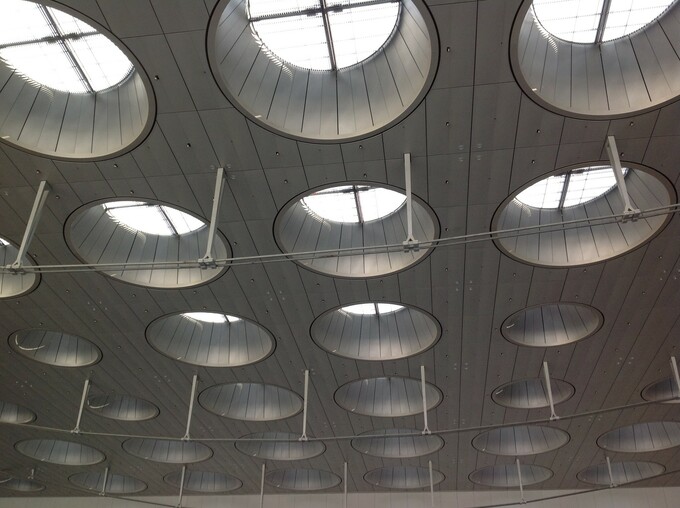 Doha Exhibition & Convention Center (DECC), Doha, Qatar
Just like the companies in this sector, the projects realized here also vary widely. The exterior facade and the external rooflights and internal skylights predominate. At hotels and restaurants, louvered roofs such as the Infinity are also installed.
Sunshield louver systems are available in any desired RAL color allowing them to play a supporting role in positioning and branding. A Sunshield slat system also easily lasts 10 years. With a maintenance contract, owning and operating costs can be further reduced. An investment in unique Sunshield louvers therefore delivers a solid return on investment (ROI).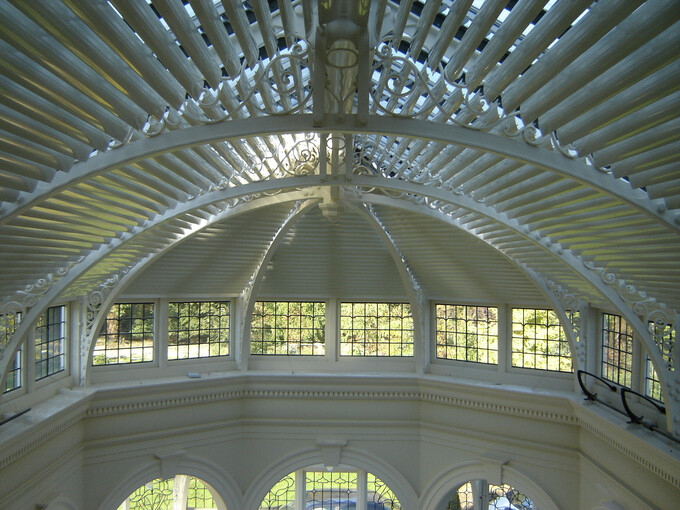 Ballroom Mansion House, Stevenage, United Kingdom
Some references
Jorink Bakery, Raalte, Netherlands
Doha Exhibition and Convention Center, Qatar
Hogs Head Golf Club, Waterville, Ierland
Market Hall, Chatellerault, Frankrijk
Pyramid, Shopping Center, Ukraine
Swimming pool Meulan, Paris, France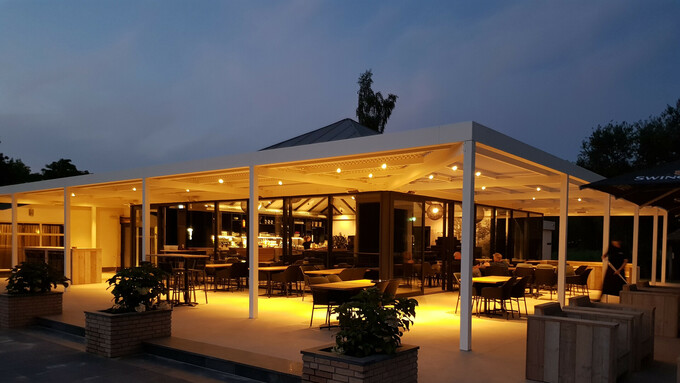 Golfclub Overbrug, Helmond, Netherlands