Hospitality / Retail
We bring comfortable light to places where people meet.
Some of our references

Meulan Piscine, Paris (France)
Doha Convention Center (Qatar)
Sotheby, London (UK)
Monkey Parc Apenheul, (Netherlands)
Market hall, Chatellerault (France)
Assisi Restaurant (Italy)
With respect to historical heritage
Hotels, restaurants and conference centers are often located in historical heritage. Sunshield systems don't touch the unique atmosphere of these locations. Due to our wide variety of mounting solutions and flexible systems we always find a solution that is in balance with this unique historical atmosphere.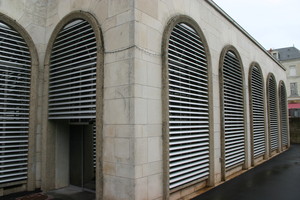 Easy to Install
In Sunshield, you have found an excellent partner for decorating your hospitality or retail facility with solar control and daylight management. Our surveyors and fitters will visit you and take all the hard work out of your hands. For example you can call in our services even during the initial construction phase or renovation of your facilities. At that point, we will measure the blinds for size as soon as the windows are installed! You need to concentrate on one thing only: enjoying your magnificent premises with the Sunshield Blinds. All our dealers use the same high standards worldwide.
A solution for every situation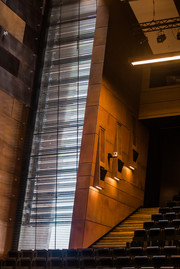 Internal or external, facade, rooflight, skylicht or pergola, Sunshield has a solution for full solar control and daylight management.