Residential
Play with light. Give your home additional allure with Sunshield blinds and louver systems. The possibilities are endless. The remarkable beauty of Sunshield louver systems lies in the unmatched quality of the product combined with our passion for perfection.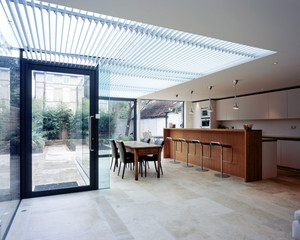 Make daylight a delight
Our primary objective is to let you enjoy the pleasant feeling of daylight every moment of the day and every day of the year. With a Sunshield system you can manage the amount of daylight very precisely and you can control the solar heating just as you want it. So don't be afraid to use large amounts of glass in your next residential design.

Architectural freedom
Don't feel restrictions with design and the usage of large areas of glass, both in the facade as in a rooflight construction. We will always find styish solution.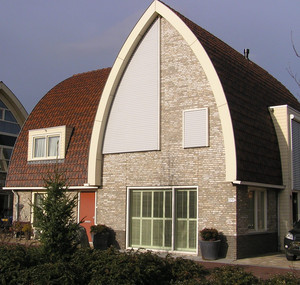 Outdoor living inside
A conservatory could be an integrated extension of your home. Use Sunlight louvers as a rooflight or skylight, and at one side you can have full daylight when you want it, but also full solar reflection and privacy at the other side. And of course every position in between.

Custom made pergolas
Create a pergola in the same style as your home, instead of buying a standard module. This is possible with Sunshield louvers. Please contact us with your ideas and we will show you an integrated Sunshield solution with full functionality.
creativity without limits