Residential
The greatest variety of slatted systems in found with residential applications, indeed homes. Sunshield's unique louvers are ideally suited to enhance the characteristics of a house.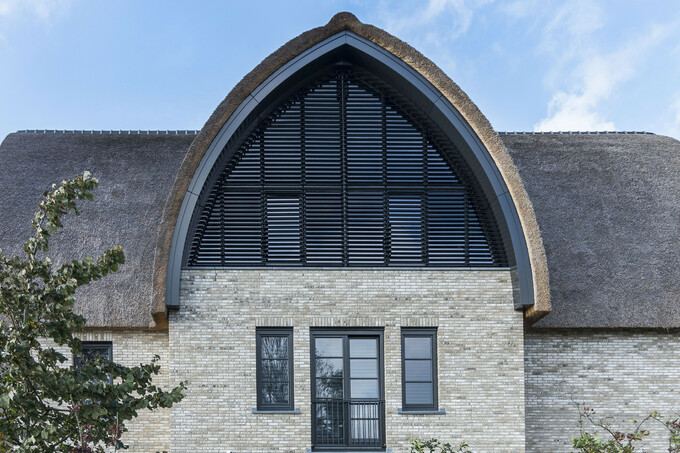 Arched window with an arc-shaped louver system, Badhoevedorp, Netherlands
Because of a range of possibilities in louver types, products, shapes and colours, the architect and owner can give free rein to their creativity. A lot of glass is used in new construction. A window over the entire floor is certainly no exception. Therefore, when it comes to homes, a lot of facade exteriors are used.
Other common installations in homes are a glass roof exterior or a skylight interior. Sunshield also offers products for the garden. These outdoor applications primarily include various louvered roofs for year-round outdoor enjoyment. In combination with slatted walls, it becomes a real garden room.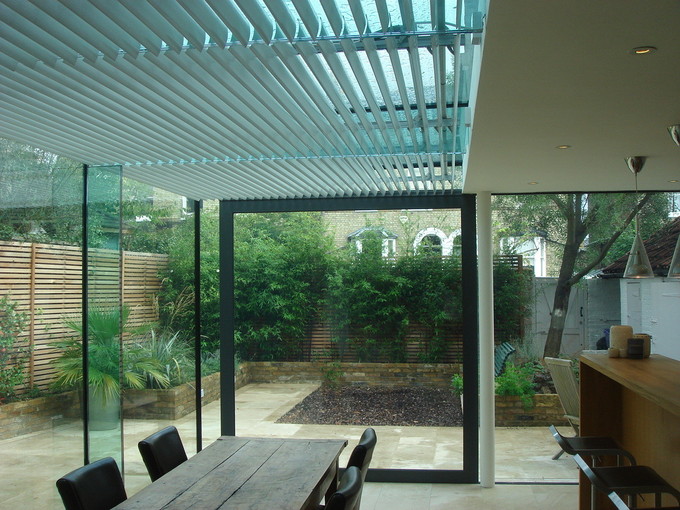 Glass garden room with perforated slats, Wimbledon, London, United Kingdom
Some references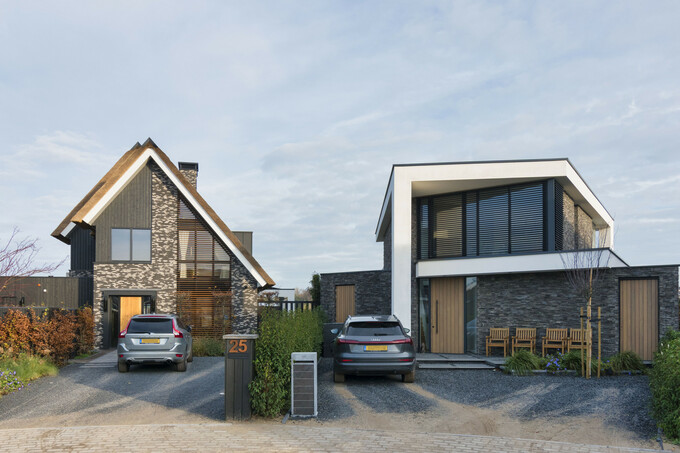 Neighbours with unique louvers, left of wood, right of aluminum, Blaricum, Netherlands